World renowned for our natural, beautiful smiles…
and healthy comfortable bites, designed to last a lifetime.
Get In Touch
Richard L. Jacobson, DMD, MS
The Cure for the Common Doctor
---
If you talk to his peers, they will tell you that Dr. Richard Jacobson is widely considered to be one of the finest orthodontists alive. A Master of his craft, with over 12,000 cases served. Dozens of awards and citations. Both a teacher and innovator, constantly giving back to the profession.
But his patients don't tell you that.
They tell you about his energy. His infectious laugh. His curiosity His passion for the work…the science…the art of creating a perfect smile. They tell you they wish all their doctors were like him.
And then, they tell you to go and see him.
This is why Dr. J's practice has become the premier destination for people from ALL* walks of life, and their families, from 'far and wide' including Hollywood professionals** both above and below the line: Word of mouth. But don't take our word for it.
Read About Dr. Jacobson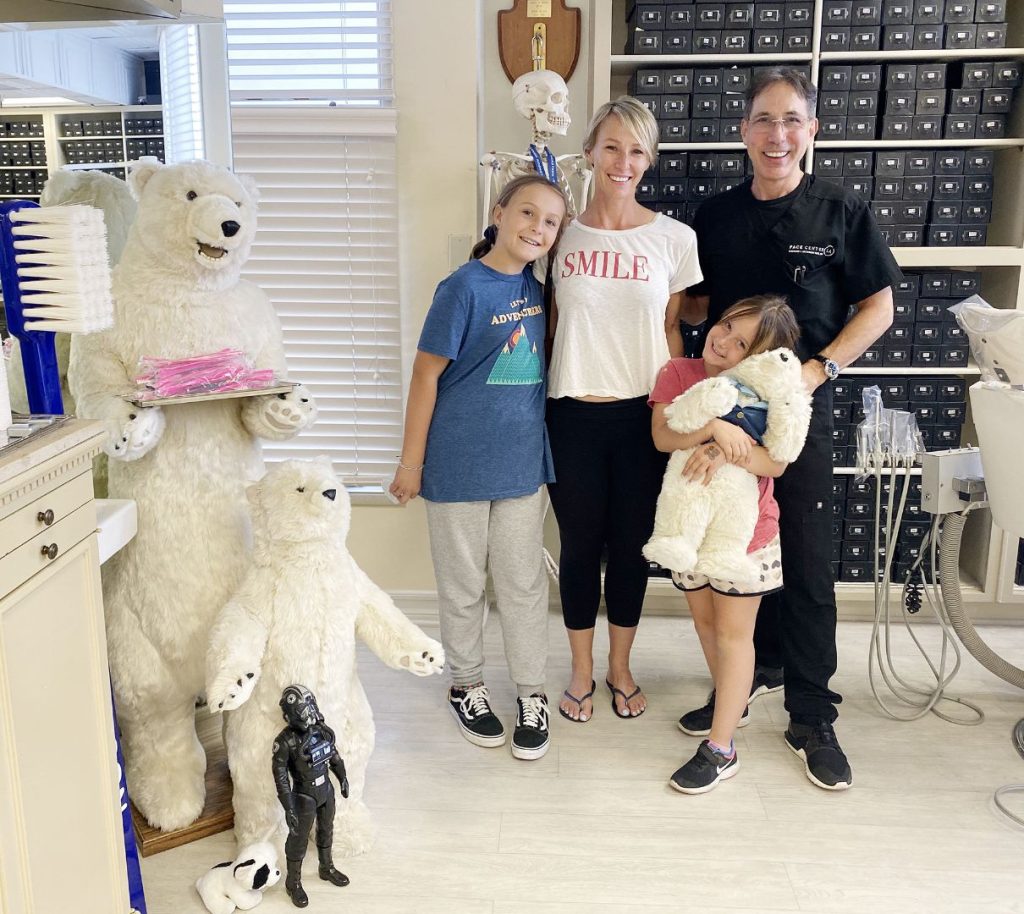 Dr. Jacobson is an Orthodontist and jaw and bite specialist for children and adults in Pacific Palisades, CA.
* Dr. Jacobson grew up with very little, and had a helping hand, along his educational journey, including financial assistance to attend UCLA. He is eternally grateful for the many powerful "movers and shakers and leaders of the world" currently in his practice, but is especially grateful for those that are just beginning their life's journey and the many working-class heroes of the world, and welcomes ALL people into our center with great reverence.
** Over 51 Academy Award winners, Directors, Producers, Agents, SAG members, and Crew.
Cavity Prevention Program
---
"State of the Art Technology allows me a level of proficiency, accuracy and artistry that was previously unattainable."

Richard L. Jacobson, DMD, MS
Read what his patients say about him. Or just come on in and meet the man for yourself.
Read Reviews
Why Orthodontic Center Los Angeles?
OCLA is considered to be the premier multi-disciplinary private practice of its kind in the USA.
1. Best technology: Orthodontic Center Los Angeles is one of the most modern and best-equipped orthodontic offices in the world. State-of-the-art technology allows us much better accuracy with shorter treatment times and much better results.
2. Experience: Our doctors are all board-certified specialists with advanced specialty training from UCLA, Stanford, and USC with extensive experience in Orthodontics, and ENT (including airway, sinus and nose congestion, and obstructive sleep apnea), Maxillofacial Surgery, and Plastic and Reconstructive Surgery including Jaw Surgery.
3. Best imaging: Orthodontics is an art and science. Our state-of-the-art 3-D imaging allows our doctors to accurately diagnose and visualize your treatment with you and show you options and recommendations.
4. Best service: Your visits are warm, friendly, and seamless with a five-star mentality.
For children, we make it fun. When children are having fun they learn the most and motivated children help us get the best results by being incredible partners in the process.
5. On-time: We respect your time and see you on time. Did you know that the average wait in an orthodontic office in the USA is 20 to 40 minutes? No wait in our office.
6. Privacy: 100% confidential with very comfortable, modern private treatment rooms for every patient and a private entrance for any patient that needs or wants this.
Mobile Orthodontic Office
Orthodontic Center LA has launched a Mobile Concierge Service that offers full-service orthodontic treatment from the safety of your own home for all our patients as well as new patients wanting orthodontic treatment or Invisalign.
All orthodontic services offered in our office are available to our patients in our Mobile Concierge Service including a full range of orthodontic treatments for children and adults, lingual braces hidden on the inside of your teeth, clear aligners or Invisalign, retainers, TMJ splints, and obstructive sleep apnea devices.
Learn More About AT-HOME Mobile Service