Adult Braces in Los Angeles
Adults Braces according to the American Association for Orthodontists, one in five orthodontic patients is over the age of 21. In addition to adults taking advantage of orthodontic procedures for aesthetic reasons, many adults are beginning to recognize the functional importance of maintaining their dental and orthodontic health.
If you have never been to an orthodontic check-up or if you are interested in correcting orthodontic issues that have caused you to feel self-conscious, contact Dr. Jacobson to set up a consultation today. He is the best option when it comes to correcting your orthodontic condition.
Possible Complications
Adults may be considering orthodontic treatment for a variety of reasons such as bad or misaligned bites, teeth crowding, excessive spacing, abnormal jaw pain, or simply a desire for a healthier mouth and more confidence in their smile. Many of these reasons can result in tooth decay or gum disease if left untreated.
Treatment Options
There are many different types of treatments available for adults:
Clear (ceramic) braces
Self-ligating braces
Lingual (behind-the-tooth) braces
Invisible braces
Traditional metal braces
Consultation
During your consultation, Dr. Jacobson will review the best treatment options for your condition to help you make the best possible decision in regards to your orthodontic treatment.
Los Angeles Adults Orthodontic Treatment
Frequently Asked Questions
Is it common for adults to have orthodontic treatment?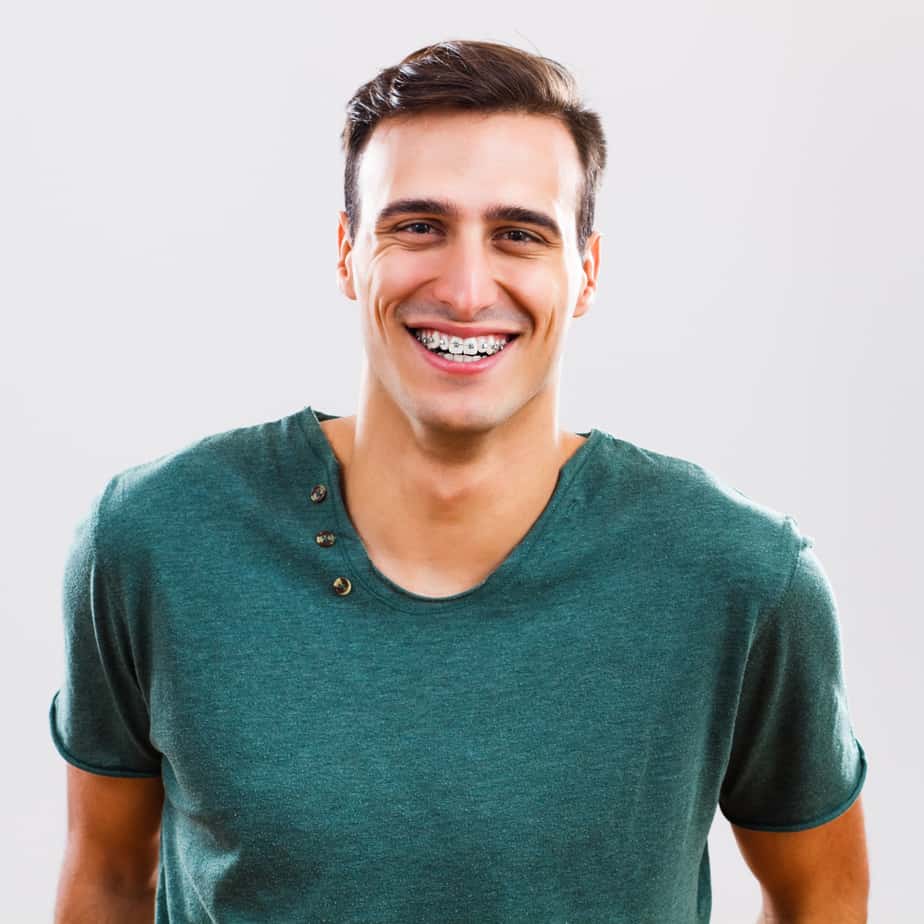 One in five orthodontic patients is above the age of 21, so it is extremely common to have treatment as an adult.
What symptoms can arise from a lack of orthodontic treatment?
In addition to aesthetic purposes, people turn to orthodontic surgery to correct the following symptoms:
Misaligned bites
Teeth crowding
Excessive spacing
Abnormal jaw pain
Are visible traditional braces my only option for straightening my teeth?
There are numerous options for correcting your orthodontic issues that are both comfortable and aesthetic. Less conspicuous options include clear ceramic braces, lingual (behind-the-tooth) braces, and invisible braces.